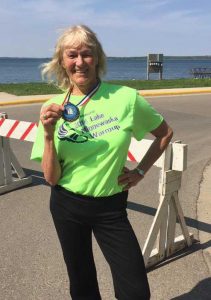 I have always loved to learn and to be in service to others.  I have a Ph.D. In Clinical Psychology and worked for many years as a Licensed Psychologist and Licensed Independent Clinical Social Worker.  I specialized in working with children and adults who had experienced physical, sexual, or emotional abuse.  In this work, I discovered that being non judgmental and encouraging were keys for healing.  I also enjoyed teaching a variety of Psychology courses at various colleges and universities.  And, I also co owned a small retail business in Ely for eleven years.  Besides enjoying all these jobs, I have always prided myself in being ethical and living with integrity in my work.
In recent years, I have grown so much through my own studies and with a number of spiritual teachers.  I have especially benefited by my learnings from renowned author, inspirational speaker, and Angel Communicator Sunny Dawn Johnston.  Connecting with my angels and also my loved ones who have passed over has been life changing for me.  Once I opened my heart to the gifts of my spiritual helpers, I have found more peace, love, contentment, and happiness in my own life.  I have fallen into joy!
On a more personal note, I currently live in Ely, Minnesota, on the edge of the beautiful Boundary Waters Canoe Area Wilderness.  I love to play in the out of doors and participate in triathlons.  I also teach sewing and quilting classes at our Ely Folk School.  I have a wonderful, supportive husband and many dear friends and family members.  I have been told I am energetic, kind, happy and fun loving.  I do live in daily gratitude for my life!