Here are some of the variety of classes that I offer.  All sessions are confidential and all participants are treated with respect and care.  For the current schedule of what is offered and the cost, you can contact me or check out my schedule at the Tranquility Wellness Center in Ely.  Call the Center at 218-365-2992 for more information or to register for a class.
CONNECT WITH YOUR ANGELS AND SPIRITUAL GUIDES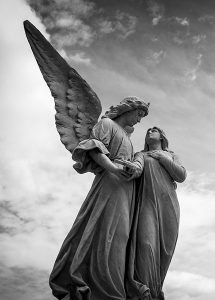 In this overview class or through a number of sessions, you will learn more about the angels, Archangels, guardian angels, and other spiritual helpers.  These helpers can help you feel more loved and less alone.  They certainly have for me.  This is not a "religious" course per se, yet most all spiritual disciplines do believe in the power of the angels.  The angels deliver love and light for your greatest good and are just waiting for you to ask for their help.  Archangel Michael, the Archangel of protection, guidance, strength, and courage has been particularly helpful to me.  Many angels have their specialties, and you may find one that speaks more to your needs than others.
Angels abound!
On the third Monday of each month from 5:30 – 6:30 pm, you will have an opportunity to learn more about the angels, Archangels, guardian angels and other spiritual helpers. This is not a "religious" course, as most all types of spiritual disciplines believe in the power of angels. They deliver light, love, healing, protection, and guidance and are only there for your highest good. You will learn how to connect more closely with the angels and spiritual guides and can thus be even more of a blessing to you. The angels have been such a gift in my life and can be for you as well. $19 per class.
MONDAY, SEPT. 11 (The second Monday) 6:30 – 7:30 pm:
Connecting with Your Guardian Angel: Your Own Angel that Guards and Guides You.
All classes at Tranquility Wellness Center, 244 West Sheridan, Ely, MN. 55731. Register by calling 218-365-2992
---
CREATE HAPPINESS NOW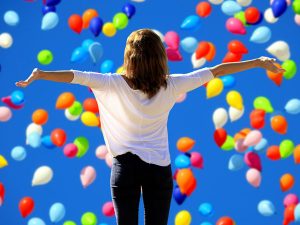 Finding inner peace and joy is such a blessing and, through these classes on creating happiness, you can learn how to choose joy as a way of life.  We'll look at the definition of true happiness that comes from within, not from without.  It is not that we won't experience sadness or have struggles, but we can find ways to move through those emotions with more ease and continue to focus on the positive.  Some topics we will discuss include gratitude, being good enough, living unconditionally, forgiveness and spiritual connections.  Oh sure, I am not living in bliss every second, but I am getting closer all the time.  Come join me as we have fun discovering new ways to enjoy ourselves, others, and our lives.  Joy abounds!
Twice a month, a one-hour course on happiness will be offered with a different topic each time. You will be learning through presentations (based on the scientific research on happiness), videos, techniques to enhance joy, and discussion. It's exciting to learn what research is discovering about what truly makes us happy (gratitude) and what does not (stuff). By getting in touch with your true inner nature and letting go of beliefs that are not helpful to you, you can bring more peace and joy to yourselves and others. And we'll have fun!
Stay tuned for a new class schedule coming soon!
All classes at Tranquility Wellness Center, 244 West Sheridan, Ely, MN. 55731. Register by calling 218-365-2992
---
UNDERSTAND THE POWER OF WORDS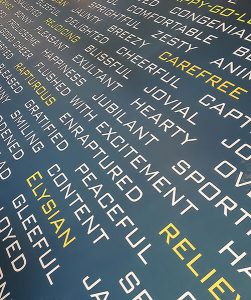 It's quite amazing that a simple choice of words said to ourselves or others can have such a huge influence on our lives.  Research has found that when we speak or think negatively over and over, it's much harder to have a positive outlook on life.  Now in his 90's, my dad has become a good teacher for me as he seems to manage his struggles and limitations.  He will use hopeful and encouraging words, even during tough times.  In this class, we will examine our word choices and understand how positive speaking affects ourselves and each other.  In so many ways, we are our words.  Positivity abounds!
---
INTUITION PLAYSHOP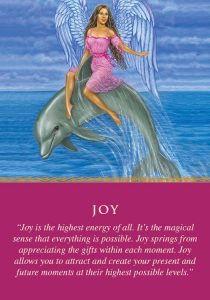 Gut feeling.  Hunch.  Sixth sense.  No matter what you call it, our intuition does play a part in the decisions we make every day.  It really is not so mystical, but its more like facts hidden in our own brains.  In this fun and experiential class, we'll practice getting guidance from ourselves and what we already know.  We'll learn about different techniques to enhance our intuition and get some of our own questions answered.  If you are open to some alternative ways of gaining insight, such as the use of Oracle cards, you will really enjoy this class.  Once I started listening to my guidance more, I believe I have made better choices.  Intuition abounds!
---
"FALL INTO JOY" BOOK CLUB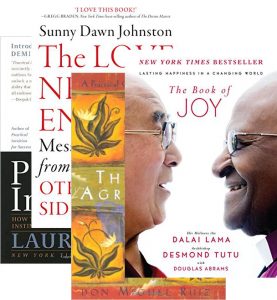 This book club will meet to discuss books that are positive, uplifting, and enlightening.  We will meet once or twice a month, depending on the wishes of the participants.  Our discussion will focus upon how we can bring more positivity and peace into our lives.  Books being considered include The Four Agreements by Don Miguel Ruiz, The Book of Joy by Dalai Lama and Desmond Tutu, Practical Intuition by Laura Day, and The Love Never Ends by Sunny Dawn Johnston.  Of course we will solicit other book suggestions from group members.  Our goal is to raise our vibration and feel better.
Good vibes abound!
On the third Monday of each month at two different times each day (noon and 5 pm), you can participate in our Book Club Discussion about joyful, inspirational, enlightening, and fun books. You will leave feeling uplifted and more positive. We will learn how to journey through life feeling more peaceful, loving and rejuvenated. I have recommended books, and participants may suggest books as well. Join us to be a part of a group that likes happiness. $5+ donation.
Stay tuned for a new class schedule coming soon!
All classes at Tranquility Wellness Center, 244 West Sheridan, Ely, MN. 55731. Register by calling 218-365-2992
---
365 DAYS OF ANGEL PRAYERS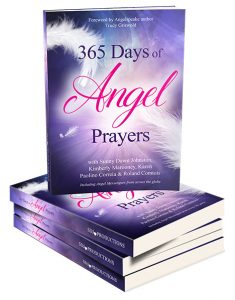 I feel so honored and blessed to have one of my angel prayers published in the second edition of this book.  Both books have beautiful prayers, blessings, and invocations for every day of the year.  There is an amazing variety of prayers that can help you daily to uplift your body, mind, and spirit.  They are a resource of inspiration, love, healing, and prayer that can help you remember your connection to the angels and your spiritual path.  I have found so much guidance and support from reading these prayers which were written by hundreds of people who work with the angels. The prayer I wrote was written to Archangel Jophiel, the Archangel of joy, beauty, and inspiration.  If you would like to order a book, click here.